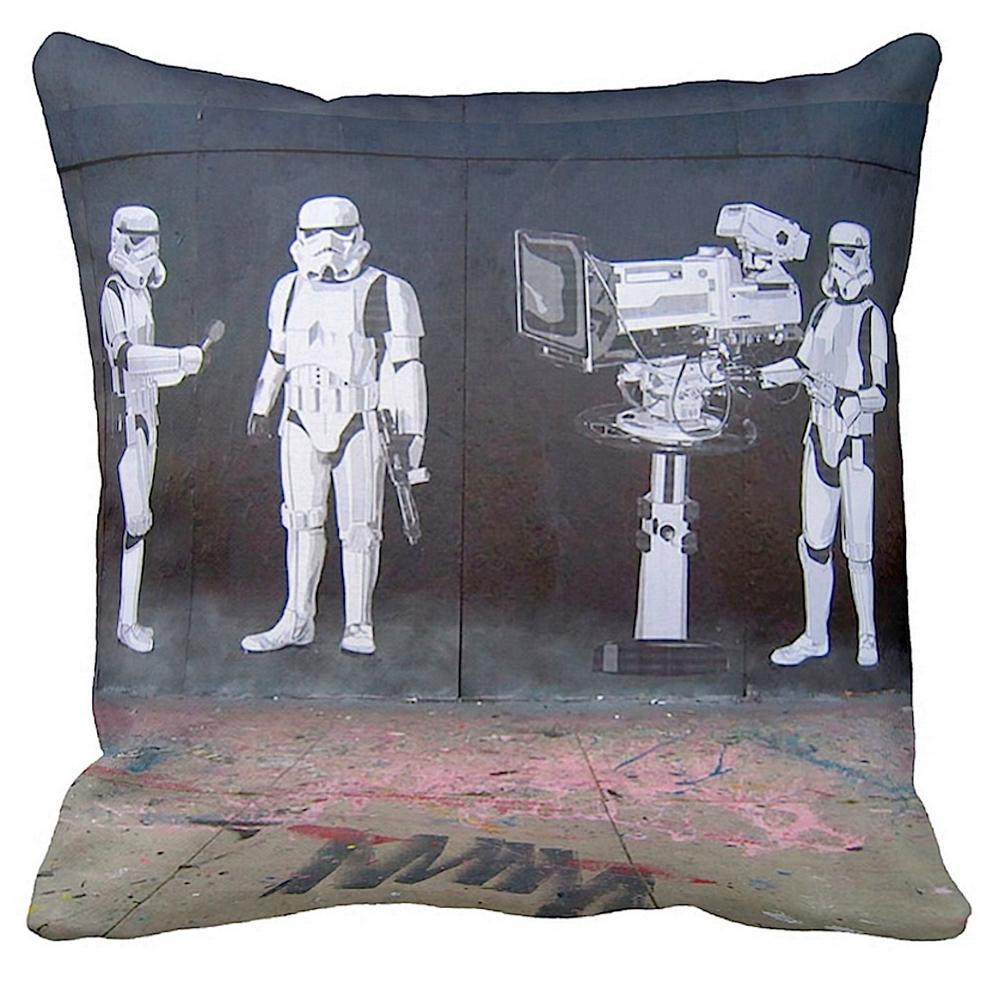 Stormtroopers Filming Oscars
Product Details
Original work from UK based graffiti artist, Banksy.
Banksy enjoys putting people and objects in unexpected scenarios and here the usually menacing stormtroopers appear somewhat comical in their setting as cameramen and presenters.
It seems fitting that this piece was part of a larger mural found just four miles south of the world-famous Hollywood district in Los Angeles – home of the movies.
The irony of the piece is that in the film, Stormtroopers are menacing soldiers, but in this art piece the artist has presented them comically conducting an interview. The fictional characters of the film become the filmers - a playful reversal of roles which further accents the irony portrayed.
There is still some debate over whether or not this is in fact a Banksy or the work of another artist going by 'Mr Brainwash'.
Made in the USA out of soft velvet Polyester.
Details and dimensions
Materials Polyester
Origin United States
Dimensions

16 16

40.64 40.64 cm