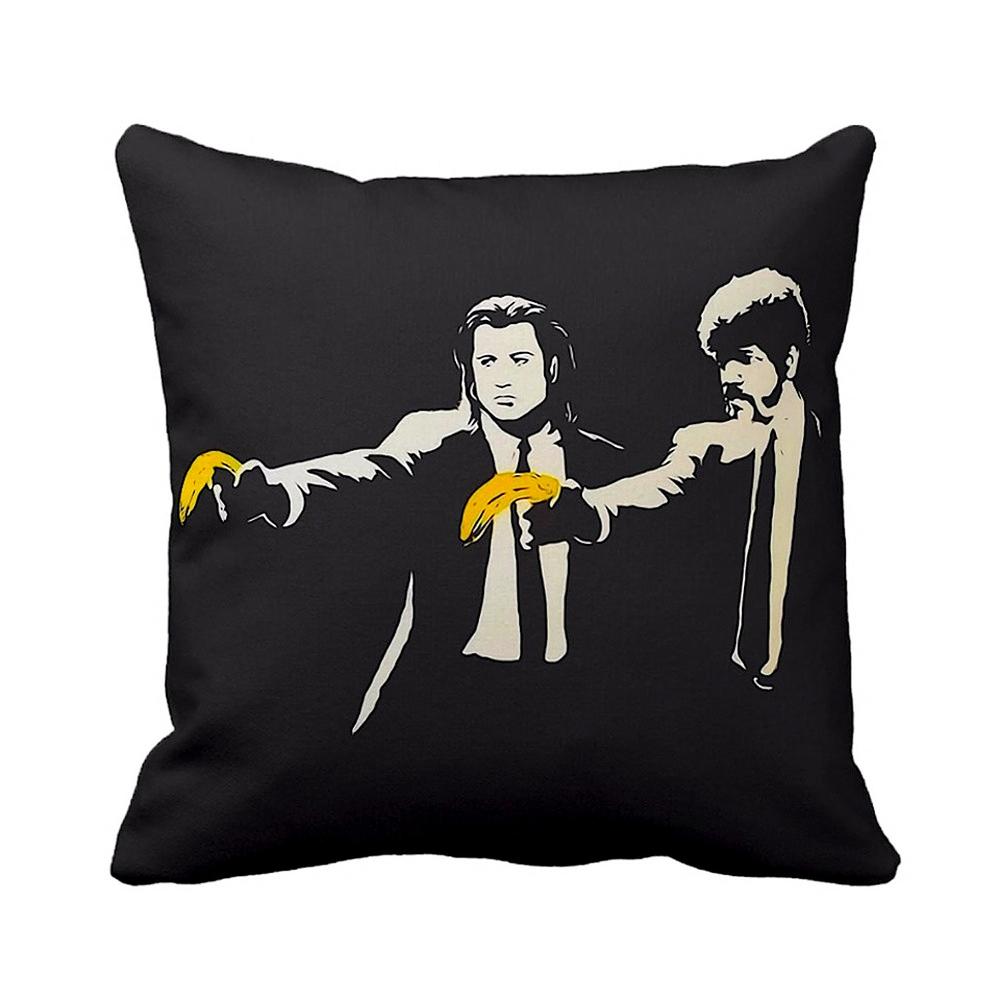 Product Details
"PULP FICTION BANANAS" by British-based graffiti artist Banksy.
Pulp Fiction Bananas by Banksy appeared in London in April of 2007. The artwork was removed by Transport for London as it was deemed too violent.
Pulp Fiction is a satirical adventure depicting over-the-top violence and language. Pulp Fiction fans will appreciate the irony of the scene as Travolta and Jackson threaten menacingly with their bananas instead of guns.
Made in the USA out of soft velvet Polyester.
Details and dimensions
Materials Polyester
Origin United States
Dimensions

16 16

40.64 40.64 cm
Shipping + delivery
Shipping Policy Standard
Shipping Availability USA
Estimated Delivery May, 07 - May, 09
Return Policy Final sale, not eligible for return